WV MetroNews
The Voice of West Virginia
Marshall's Homecoming Week kicks off Monday with full-scale events
HUNTINGTON, W.Va. — For the first time since the COVID pandemic, Marshall University will host a full-scale Homecoming Week with a number of activities that kick off Monday.
Matt James, executive director of alumni relations, said they've been working since mid-summer to make sure not to schedule events on top of each other in order to grow attendance numbers.
"Instead of over programming on top of each other and forcing people to make choices between our entities, why not spread our schedule out and have something to do each day and each evening. Also, we'll have something everybody can come to," he said.
Most events returned last year, but there were still some that had to be scaled back.
"Last year we were still working through bringing things back, what made sense, what programs survived the pandemic and this year we have a way better understanding," James told MetroNews.
Join us for #HerdHomecoming Sept. 25 – 30

The week-long celebration includes the Unity Walk, Parade, Party on the Plaza and numerous tailgates and gatherings and concludes with the Thundering Herd taking on Old Dominion at the Joan! https://t.co/Kx2mEYXqsn pic.twitter.com/yAUP8pzTCF

— Marshall University (@marshallu) September 13, 2023
The week kicks off at 5 p.m. Monday with a Unity Walk in Huntington. Intercultural and Student Affairs will host Penny Wars from 11 am. to 2 p.m. Memorial Student Center Plaza Monday through Thursday.
On Tuesday, there will be a Chalk the Walk from 9a.m. to 3 p.m., with judging taking place at 3:30 p.m.
There will be a window display contest from 9 a.m. to 3 p.m. Wednesday on the second floor of the Memorial Student Center. Judging will take place at 3:30 p.m. Then at 7 p.m., the Black United Students' will host the Miss Captivating Pageant in the Don Morris Room of the Memorial Student Center.
The Marshall University Alumni Association will host its annual Office Decorating Contest on Thursday from 9 a.m. to 3 p.m. Winners will be announced Friday.
Other events on Thursday include an annual Car Bash, Hoops in Huntington, Herd Pop Trivia and the Wild N' Out comedy show.
Party on the Plaza returns from 11:30 a.m. to 1:30 p.m. Friday. The event includes free food, music, a pep rally and photo booth. Parent and Family Weekend also kicks off Friday through Sunday.
At 4 p.m. Friday, the Marshall University Foundation and Alumni Association will celebrate the 25th and 50th classes on the patio of Brad D. Smith Foundation Hall.
James said there will be a change in this year's Homecoming parade.
"The parade has moved to Friday night this year. It was on Thursday for about a decade. That's when we tried to include a few of our high school bands into a competition, but that competition phased out, so now we're moving back to a Friday parade," he said.
The parade will march down the streets of Huntington, featuring former Marshall interim president Gary White and former Marshall Board of Governors Chair Jo Ann White as grand marshals. The parade will begin on Fourth Avenue at 10th Street and travel east to Hal Greer Boulevard, where it will move up to Fifth Avenue and continue east to 17th Street at Harless Dining Hall.
A number of other events are scheduled for Friday night.
Tailgating parties will take place Saturday before the Thundering Herd takes on Old Dominion University at 3:30 p.m. at Joan C. Edwards Stadium. During halftime, the Homecoming Court will be crowned on the field.
To view Marshall's Homecoming schedule, CLICK HERE.
The post Marshall's Homecoming Week kicks off Monday with full-scale events appeared first on WV MetroNews.
Source:
WV MetroNews
---
Police: Man dies after suffering self-inflicted stabbing during fight
CHARLESTON, W.Va. — Police said a man died after stabbing himself during a fight Sunday afternoon in downtown Charleston.
According to CPD detectives, Jackie James Cummings, 27, of Duck, started a fight with another person inside Manna Meal at St. John's Episcopal Church at around 1 p.m. They were both asked to leave the property.
The altercation continued in the parking lot where police said Cummings produced a knife with the intent of stabbing the other person. The other person pushed Cummings and as he fell the knife he was holding went into his upper leg.
Cummings died a short time later at CAMC General.
"All parties involved have been accounted for. At this time no charges will be filed. The case will be handed over to the Kanawha County Prosecutor's Office for review," CPD said.
The post Police: Man dies after suffering self-inflicted stabbing during fight appeared first on WV MetroNews.
Source:
WV MetroNews
---
Boone Memorial Hospital receives additional funding to construct its new wellness center
DANVILLE, W.Va. — More funding has come for a new, state-of-the-art medical clinic that's developing in Boone County, which will better serve the health needs for residents of Boone, Lincoln, Logan, and Kanawha counties.
Boone Memorial Hospital's General Council and Chief External Affairs Officer Ray Harrell told MetroNews that in addition to the $14.3 million investment from USDA Rural Development to get the new Boone Memorial wellness center off the ground, an additional $3 million is coming from the U.S Department of Health and Human Services.
This was recently announced by U.S Senator Shelley Moore Capito, a ranking member of the Senate Appropriations Subcommittee who helped secure the funds. Harrell said as the project has been in the works for several years now, it's just the additional funds they needed to further help make the new clinic a reality.
"We could not be more grateful to our congressional delegation and congress for including this congressionally-directed spending to our health and wellness center project," Harrell said.
Capito had this to say in a statement regarding the additional $3 million investment towards the clinic:
"I am thrilled to see the resources I advocated for head to Boone Memorial Hospital to help them deliver better and more efficient care to West Virginians. Helping our rural residents get access to quality health care is crucial and the new drive-through options will assist elderly patients and those with mobility issues seek treatment without the hassle."
"These new additions will also open up more hospital space for patients who need beds. I am proud to have secured this funding through my role on the Labor-HHS Appropriations Subcommittee and I am committed to delivering resources that continue to support our rural health care providers," Capito said.
The new wellness center, which will be located at the former Magic Mart store off of Route 119 in Danville, is expected to provide primary and specialty care, as well as reduce preventable hospital stays.
Harrell said the funds will help cover the relocation costs of the current clinic, as well as renovation and equipment costs.
He said the new clinic will be beneficial in increasing the accessibility and equity of healthcare throughout the community and region.
"In rural communities like ours, healthcare access has always been an issue," said Harrell. "We're working to hopefully alleviate some of that issue by creating this health and wellness center that will serve multiple functions."
Not only will the project come complete with a general clinic space, but a pharmacy, an education and fitness center, restaurant, and a drive-through clinic, which Harrell said will be the first of such drive-through clinics in the country.
He said the multi-faceted facility will be a gamechanger in not only reducing hospital visits now but bolstering people's health for the future.
"We really hope this will serve as a place where residents can come for both their healthcare treatment needs and to work on certain wellness initiatives," said Harrell.
Harrell said currently the hospital council is working to finalize some details to get an advertisement out for a contractor bid to construct the project, which they hope to get out within the next couple of months.
He said while it's subject to change, they hope the wellness center to be complete by the spring/ summer of 2025.
The post Boone Memorial Hospital receives additional funding to construct its new wellness center appeared first on WV MetroNews.
Source:
WV MetroNews
---
Chronic absenteeism among West Virginia students draws additional reaction
CHARLESTON, W.Va. — Public schools in West Virginia are dealing with a problem of chronic absenteeism. In other words, students too often are not showing up for class.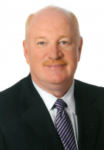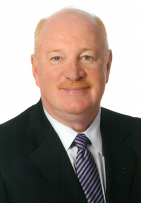 Recent information released from the state Department of Education said 28% percent of students in West Virginia public schools missed 18 or more days of school last year. Those students were labeled chronically absent, meaning they missed 10% or more of their school days in the 180-day year.
West Virginia Education Association President Dale Lee said there's too large of a number of students who are missing way more than 18 days.
"A large percent of these students in the 28% are absent far more than the 18 days," Lee said. "We have students missing 30, 40, even 50 days. Tell me how they're going to achieve academically if they're missing nearly half the school year."
Lee spoke about this statewide issue while as a guest on MetroNews "Talkline" last week. He said teachers are put into a tough spot when their students don't show up for class. It becomes an issue of whether to give that student more attention to help them catch up, or moving on and teaching the rest of the class at the point that they had reached.
"There's no way we can teach the kids what they need if they're not at school," said Lee.
He believes one way to try and fix this issue is going straight to the parents.
"You have to build that line of communication with the parents and the guardians to get them (the students) to school," he said.
One Boone County school principal said their attendance numbers are doing well. It's one reason they were just recognized nationally.
Sherman Elementary Principal Lisa Lowe, whose school was just recently honored as a National Blue Ribbon school by the U.S. Department of Education in 2023, said they have seen success in their elementary school because of the close relationship they have with parents of the students.
"We have close contact with parents," Lowe said. "Once a student misses so many days, we have parents come in for a meeting to see in what ways we can help."
Sherman Elementary was one of just three schools from the state of West Virginia that received the blue ribbon status. All three schools were elementary schools. 353 in total were recognized by the U.S. Department of Education within the past week.
Principal Lowe said her school knows the importance of a student showing up and making themselves available to learn.
"Accountability and responsibility is something we try to instill in our students," said Lowe.
The post Chronic absenteeism among West Virginia students draws additional reaction appeared first on WV MetroNews.
Source:
WV MetroNews
---
Photo gallery: Martinsburg improves to 5-0 with 57-14 win over Jefferson
Source:
WV MetroNews
---
3 Guys Before The Game – Red Raider Redemption (Episode 491)
Source:
WV MetroNews
---
Marchiol strives for growth after some good, some bad in first career start
MORGANTOWN, W.Va. — Largely on the strength of its defense, West Virginia has won three straight games for the first time in head coach Neal Brown's tenure.
One week after a 17-6 victory over Pitt, the Mountaineers began Big 12 Conference play on a high note Saturday by holding off a late Texas Tech rally to prevail, 20-13.
A 3-1 start to the season, with the only blemish being a loss at seventh-ranked Penn State, is a better start to Brown's fifth year in Morgantown than many anticipated, particularly when considering West Virginia was chosen to finish last in the 14-team Big 12 Preseason Poll.
The latest victory was Brown's first in five tries against Texas Tech, which was selected fourth in the league's preseason poll.
"They were kind of the darling pick of the Big 12 early in the year," Brown said. "They were picked two or three in a lot of these polls in preseason, so this was a really good win. This was an important home stretch and we knew it. We felt like if we could win our home games, it gives you a chance to win in your league. If you look at who's performed well in the league, you win home games. We had a three-game homestretch and swept it."
Starting with the fourth quarter of West Virginia's first win this season against Duquesne, the Mountaineers did not allow a touchdown over eight consecutive quarters — an impressive stretch that ended with the Red Raiders' first and only touchdown with 11:54 remaining in the fourth period.
Yet as the Mountaineers have displayed significant defensive improvement and locked down on both the Panthers and Red Raiders, the WVU offense remains stuck in neutral as it tries to increase its production.
Against the Panthers, WVU lost starting quarterback Garrett Greene to injury after six offensive plays, leaving Nicco Marchiol to take over behind center. Marchiol threw for 60 yards and managed the run-oriented attack, while the Mountaineer defense took care of matters in game that both teams finished with 211 yards.
With Greene still out of action Saturday, Marchiol made his first career start. For the second straight game, WVU did not reach 100 passing yards. Marchiol threw for 78 while completing 12-of-21 passes with a pair of interceptions. Wideout Traylon Ray also completed a 21-yard pass to tight end Kole Taylor, leaving WVU with 159 passing yards over its last two contests.
"We can be better in the pass game," Brown said. "We threw for 100 yards, but there was a lot more than 100 yards out there. We can do a better job designing those, but we have to do a better job executing, so there's blame to go around. The blame is not necessarily with Nicco. Everybody points to the quarterback, but that's not really where our issues were in the pass game today."
However, Marchiol did throw an early ill-advised interception that led to the Red Raiders taking a 3-0 lead as Malik Dunlap's pick gave Tech the ball at the Mountaineers' 35-yard line. The pass, intended for wideout Devin Carter, was thrown too late and led to Marchiol being picked off for the first time in his college career.
"He held the ball forever," Brown said. "He had the ball for 4 seconds and he threw a route that should be completed in the divide between the numbers and the hash, and he threw almost it in the middle of the field. That's how late he was and the guy was covered. He wasn't open. It was a bad decision. I just told him, 'it's a bad decision, you have to move on.' I told him laughingly, 'we're wearing gold, they're wearing white and if white's in front of gold, let's not throw it. Let's not make it any harder than it is.' But he handled that well."
Marchiol was also intercepted in the second quarter on a pass intended for Carter, though that one first hit off the receiver before being hauled in by Ben Roberts.
Brown was pleased with the southpaw's response to the second pick, which the head coach didn't fault the quarterback for.
"The bigger thing for a quarterback is when you have the one on third down that hit off Devin, because he made a really good play," Brown said. "That's hard to come back from, but he did a good job. I saw him [talking] with the receivers and he did a good job getting over there with those guys."
Marchiol felt there was plenty of room for improvement despite helping guide the Mountaineers to a conference win in his first start.
"Not a good quarterback performance on my end. Could've been much better," Marchiol said. "I got the reps all week. There's no excuse for some of those mistakes made out there, but what matters is some of those critical moments that we practice. Those have to have moments on third and fourth downs and those big-time catches. When you're playing in the Big 12, it's a tossup every week. This is one of the best leagues in the world and you have to prep every week for it. You don't know what's going to happen."
A redshirt freshman who has played extensively in each of West Virginia's three wins this season, Marchiol has not completed a pass for more than 15 yards the last two games. Over that time, Ray's 21-yard pass to Taylor is the Mountaineers' longest play from scrimmage.
That could've been corrected late in the third quarter against the Red Raiders when wideout Hudson Clement broke free on a busted coverage, only to be under thrown by Marchiol on a second-and-5 play from the WVU 15. A more accurate pass could've produced a touchdown, and Clement still nearly brought in the reception, but it was confirmed as an incompletion after being reviewed.
"That's one I really wish I would have had back," Marchiol said. "That was the second time we'd ran that play and a lot of different elements come into it. You have the wet ball. You're on the move. I saw it late. No excuse — it should've been a throw I made. You never want to leave it up to the refs and that situation could've definitely been avoided if I'd have made a better throw, but what an outstanding effort by Hudson."
Still, there were positive moments for Marchiol, including his play on a critical seven play, 79-yard touchdown drive that produced West Virginia's only score of the second half.
On that series, Marchiol was 3-for-3 passing with 32 yards and rushed once for 17 yards. Just before before his 9-yard touchdown pass to Taylor, Marchiol read the defense well and threw a pass to wideout Preston Fox in the end zone that drew a pass interference penalty on third down.
"You have to have that fear of failure and fear of letting those down around you," Marchiol said. "That's what was really speaking to me internally was seeing how hard our defense was working and we just weren't putting up points. That's deteriorating as a quarterback. It's hard not to put all the blame on yourself on that. That's a big motivator for me is the guys around me. These guys are working their butt off and I owe it to them to go get some touchdowns."
The post Marchiol strives for growth after some good, some bad in first career start appeared first on WV MetroNews.
Source:
WV MetroNews
---
ARC grant will allow WV School of Osteopathic Medicine to help recovering drug users find jobs
LEWISBURG, W.Va. — The West Virginia School of Osteopathic Medicine in Lewisburg wants to make it easier for people who struggle with substance abuse to find a job.
Dr. Drema Hill, vice president for community engagement and chief operations officer, said a $500,000 grant announced by the Appalachian Regional Commission (ARC) last week will allow them to do just that by helping adults 18 and older who are in recovery and unemployed.
"It's vital that we provide that support that allows them to be able to maintain their recovery and their treatment and be able to work to support themselves and their families," Hill said.
WVSOM's Center for Rural and Community Health will receive $250,000 per year for two years to implement a project called Connecting the DOTS: Developing Opportunities for Transportation Ecosystems.
Hill said the project will address barriers in Greenbrier County's recovery ecosystem, including access to reliable transportation, available childcare and supportive mentoring and provide targeted training involving local employers and workers in recovery.
"Not only will be training people in partnership with New River Community College, we will train people to have more skills to get jobs but also we will train employers, so they know how to work with people in recovery," she said.
The funding will allow the center to partner with the Mountain Transit Authority to develop, implement and coordinate a transportation service and expand bus routes for people in recovery to travel for workforce-related needs.
Hill said a lot of people have trouble getting to and from job interviews.
"The biggest barrier is transportation and then childcare because when you're in recovery and you're trying to return to work, that's hard enough," she said.
The school will also work with the Meadow River Valley Early Childhood Learning Center in Rupert to implement a workforce mentoring program for those in recovery. Hill said local businesses will offer targeted workforce training to about 40 workers to start.
Hill said they want to eliminate the stigma surrounding recovering drug users who can't find a job. She said it's important to offer these opportunities not only for the individual, but also society as a whole.
"It's good for the community too because we want people to contribute to our communities. What I like about this is we have so many employers who are interested in the training for how to best work with them. That just speaks volumes of our community," she said.
WVSOM President James Nemitz said in a statement the ARC's funding will go a long a way.
"I'm appreciative to the Appalachian Regional Commission for giving us the funds to build programs we believe will improve West Virginia's communities by making it possible for people in recovery to return to employment," Nemitz stated. "Work plays an important role in personal fulfillment because it provides a sense of purpose, and a healthier, stronger workforce benefits us all."
The grant comes from the ARCs Investments Supporting Partnerships in Recovery Ecosystems (INSPIRE) initiative. ARC federal co-chair Gayle Manchin said the goal of the INSPIRE grants is to allow Appalachia residents to reclaim their lives after being impacted by substance use.
"At ARC, we know that substance use disorder recovery isn't a singular event, but a continuum. Both workforce training and ending the stigma surrounding substance use disorder are equally important in providing a renewed sense of hope and purpose to Appalachians in recovery," Manchin said in a statement.
The post ARC grant will allow WV School of Osteopathic Medicine to help recovering drug users find jobs appeared first on WV MetroNews.
Source:
WV MetroNews
---
Frustration with DOH continues in Monongalia County
STAR CITY, W.Va. — Frustration is growing in Monongalia County regarding maintenance in rights-of-way areas.
Star City Recorder Steve Blinko said DOH officials have not responded to multiple attempts to even discuss the issue, as weeds as tall as 36 inches in some areas are the first thing visitors see driving through or arriving in the area. The lack of communication has ignited frustrations among local leaders, according to Blinko.
"Every citizen in Monongalia County and across the state and country is asked to take care of their property," Blinko said on WAJR's "Talk of the Town." "The state and the DOH are no different; they have to take care of their property, or we're going to have to get our code enforcement involved."
Included in the requests for action have been offers to help, but those offers have been rejected. A proposal from State Senator Mike Oliverio, R-Monongalia, would allow the maintenance to be done with local forces in exchange for the dollars budgeted by the DOH.
"As local officials, we want to be positive, and we want to come to the table with solutions," Blinko said. "But we also need to be firm and let the folks know we can no longer put up with this."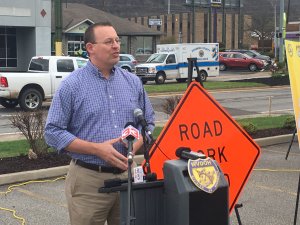 Joe Pack, DOH chief engineer, told lawmakers earlier this month that West Virginia has mowed more than 44,000 miles this year.
Pack told members of the Oversight Commission on Department of Transportation Accountability that the highways agency aims to do even better.
Of a recent allocation from annual state surplus to be used for equipment, Pack said, the agency prioritized purchasing 107 tractors with mowing decks.
Blinko said his concerns also come from his full-time job as a teacher and coach at Morgantown High School and other duties as a member of the Morgantown Area Partnership Board of Directors and member of the Morgantown Monongalia Metropolitan Planning Organization Policy Board.
"Safety, first and foremost—for my students, for our pedestrians, for the bus drivers, for the regular commuters," Blinko said. "These issues are about safety not just aesthetics."
Over the next 24 months, the DOH will administer about $100 million in major infrastructure improvements, and that number could grow to $250 million in the next five years. Blinko anticipates major issues if the DOH is unable to respond effectively to basic maintenance issues.
"Exit 155, the Star City exit, Chaplin Hill, Green Bag Road, new bridges to the Morgantown Industrial Park, Harmony Grove, and Holland Avenue—those are all over Monongalia County," Blinko said. "We need to make sure we can cut grass and move snow this winter before we can really have great relationships on these major projects."
During a recent joint meeting of the Monongalia County Commission and Morgantown City Council, multiple members of each body said multiple requests for information or a meeting had been rejected by the DOH. But officials plan to continue those efforts as well as engage with local state lawmakers to at least arrange a meeting.
"The county commissioners are working hard, city Morgantown officials are calling constantly, their legal teams are trying to figure out what they can do, and the Star City mayor is doing what she can do," Blinko said. "We just don't know what to do at this time."
The post Frustration with DOH continues in Monongalia County appeared first on WV MetroNews.
Source:
WV MetroNews
---
Jones ready after appointment to top spot at state Division of Forestry
CHARLESTON, W.Va. — The newly-appointed top man at the West Virginia Division of Forestry is no stranger to anybody in the agency.
Jeremy Jones, a 20-year veteran forester, started out at the entry level of the agency and has worked his way to the top. Gov. Jim Justice named him state forester earlier this month.
"When I got hired on with the division at the field level it was not something that I aspired to do, but as my career went on I was always wanting to challenge myself and I look at this as the next challenge," Jones told MetroNews.
Jones most recently served as the assistant state forester for fire. He'll continue in that role for a brief period as they look for a replacement. Since he's worked his way up through the ranks he knows pretty much everybody in the agency. Jones believed that's an asset which most directors don't enjoy when they take the job.
"I think I've got at least some rapport with everybody in the agency, which is a unique situation. Directors in the past have come in without that rapport, so I'm starting out just a little bit ahead," he said.
Like most state agencies, filling vacancies is the top priority for Jones. He said while they've had some success hiring some new people, there are still a wide number of vacancies. They still need more people and better equipment. He aims to tackle those two tasks as his first order of business in the position.
Jones worried part of the reason they were having a hard time filling positions which are already funded was a lack of anybody available to fill them. He planned to work with the state's two forestry programs at WVU and Glenville State to find ways to encourage young people to consider careers in forestry and wildlife positions.
"Natural Resources positions, there's just not that many kids going to school for those degrees. That's something I want to start doing from day one to work with the schools and try to figure out how to get better recruitment and get more kids interested in those positions," he said.
Jones believed the recruiting effort would not only help his agency, but also DNR which often struggles to find qualified candidates for vacancies in professional positions.
"I hope to start day one to get recruitment up and get more forestry students," he said.
The post Jones ready after appointment to top spot at state Division of Forestry appeared first on WV MetroNews.
Source:
WV MetroNews
---